Objective
Edit
Bring Delga's bag to Beulgrin Copperbrow in Rille's Encampment. The embers will cool in 5 minutes. If the embers are not brought to Belugrin within that time, this quest will need to be retried.
...The embers you brough me are cooling, and I fear the magic in them will evaporate with the heat. We need to get them to Beulgrin quickly...
Locations
Edit
XP: 83

4
Starting Dialogue
Edit
Additional Dialogue
Edit
Concluding Dialogue
Edit
Detailed Information
Edit
THIS IS A TIMED QUEST and has to be completed in 5 minutes.
Delga Stonewarden is down the east road about halfway to the altar.
Screenshots
Edit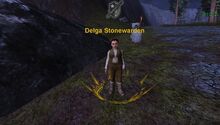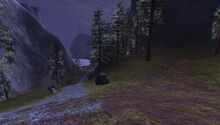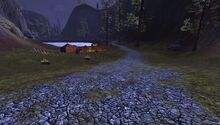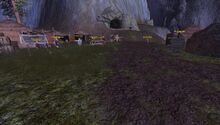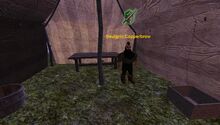 Community content is available under
CC-BY-SA
unless otherwise noted.