Objective
Edit
Find and rescue trapped miners from Rille's Strike, a mine just north of Rille's Encampment. Return to Culmerk Griffonmarch at Rille's Encampment upon completion.
...many of the miners are currently undeterred, though and that they are still trying to complete their work within the mine. Some are stuck down there, trapped by the living rock...
Locations
Edit
Choice of:
Vale Silk Slippers (Light, Feet, 7AC, 1, 11)
Studded Ram Hide Boots (Medium, Feet, 13AC, 1, 11)
Shale Forged Sabatons (Heavy, Feet, 26AC, 1, 11)
XP: 281

25
Starting Dialogue
Edit
Additional Dialogue
Edit
Concluding Dialogue
Edit
Detailed Information
Edit
Culmerk Griffinmarch is one of the first NPC's you see in Rille's Encampment if you are arriving on the road from Shaletooth Tower (Southwest entrance)
Furious Animate Level 4-8 (Construct, Stone, 2 dot, aggro, harvestable)
Screenshots
Edit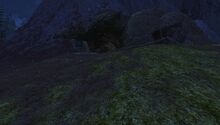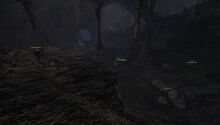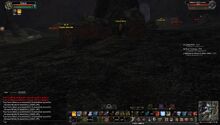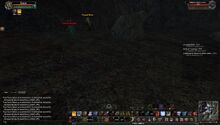 Community content is available under
CC-BY-SA
unless otherwise noted.