This article explains how to get technical support for Vanguard.
If you are looking for quest help, we recommend doing an internet search on the quest name.
Use the in-game command /petition

Review the options presented

Unstuck button or /stuck yes
Technical support forums
Account, billing and technical support
In-game support

Choose the appropriate button to continue.
In-Game Support Contact
Edit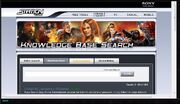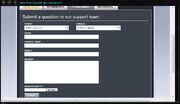 /petition
Click the petition button

The in-game browser will load the Sony support page.
Click the in-game support button in the browser
Log on using your station name and password
Complete the online form
Click continue button

Note:
The in-game browser can be buggy at times.
If the browser loads with just a blank screen
try:

1. Use in-game command /flush all


Tips and Tricks
Edit
Send a message of your problem to /regionsay. It may be a known issue and you might be able to get help right away.
Community content is available under
CC-BY-SA
unless otherwise noted.