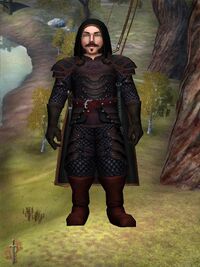 About me
My name is Scholar Bowdacious the Benevolent, co-leader of the guild Twilyghte Song. I'm a halfling ranger from the small hamlet of Rindol Field on the Thestran continent of Telon.
When I'm not out and about researching Telonian information for this resource, I spend most of my time keeping the shelves of my tailor shop full. I'm committed to making affordable bags available to new and low level players with limited funds.
What I'm Working On Now
Finished school and expecting baby two in a few months. Currently, checking out the Elder Scrolls Online.
To Do List
Not currently working on any Vanguard stuff at the moment.
Community content is available under
CC-BY-SA
unless otherwise noted.