Greetings Telonians,
I'm using a different format for my blog today because I want to talk about some exciting news! We recently announced our new community empowerment initiative - SOE Player Direct.
Player Direct gives our communities a way to showcase what they love about our games! Over the years, we've seen many fantastic player-created videos that showcase our games and the awesome adventurers that play them. With Player Direct, we now have the means to put them in the spotlight by adding the videos to playlists on the official Vanguard YouTube channel! Highlighting these videos allows us to share player help guides, tips & tricks, and other fun videos with those who may need the information, and allows video creators to get further exposure on our official channels.
The reason I'm really thrilled about this news is because I'm looking forward to seeing videos submitted from the Vanguard community! There's a HUGE list of ideas that can spawn from this!
Stuck for ideas? Here are a few suggestions to boost your think-tank: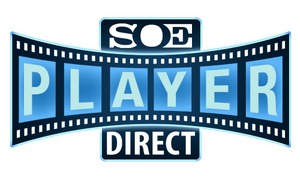 ~ Travel guides – give a tour of a city, highlight themed locations, or visit random areas
~ Class help guides
~ Virtual quest walkthroughs
~ Player run events streams – dungeon raids, parities, weddings, and more
~ Guild recruitment ads
~ Brag about your characters
~ Give everyone a Diplomacy lesson
~ Demonstrate how Crafting works
~ Showcase home renovation projects
This list could go on and on!
The spotlight's on you now! Get out there and show us you Telonian gaming skills!
See you next time!

Zatozia the Torturess
Community Manager at SOE
Community content is available under
CC-BY-SA
unless otherwise noted.